In this article we will be diving deep about this interesting topic Data Leakage Prevention Tools.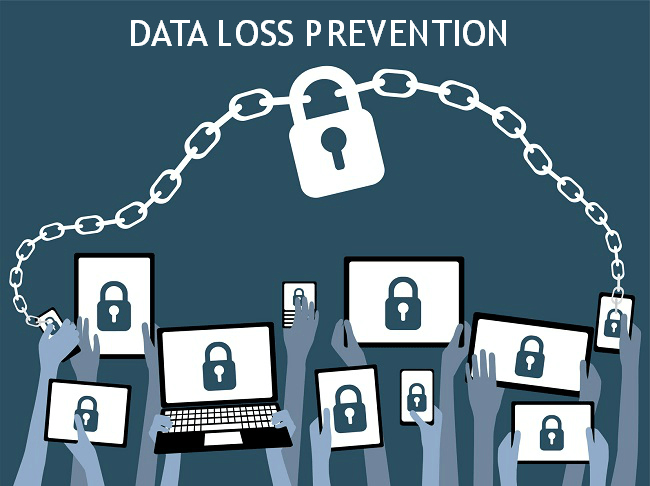 Now, let us see what it means !

Data Leakage Prevention
---
– Prevention of Data Loss The process of identifying and stopping data breaches, exfiltration, or unintentional deletion of sensitive data is referred to as DLP. Businesses use DLP to secure and protect their data while maintaining regulatory compliance. The market is flooded with data loss prevention products that provide other functionalities in addition to helping to secure data.
– The fundamental goal of DLP is to protect enterprises from both data loss and data leakage prevention. Data loss is the term used to describe a situation in which crucial data is lost to the business, such as during a ransomware attack. The goal of data loss prevention is to stop the unauthorized transfer of data from within the company to any other source.

Why Do Organizations Use DLP
---
– DLP is frequently used by businesses to :
– Safeguard personally identifiable information (PII) and comply with applicable laws safeguard important assets for the business.
– Obtain data visibility in big businesses.
– Ensure security in settings where BYOD and a mobile workforce are used.
– Securing data on distant cloud platforms.
– Data can be transmitted in real-time and without any loss from source to destination thanks to its fully automated workflow. Its scalable and fault-tolerant architecture guarantees that the data is handled securely, consistently, with no data loss, and supports various types of data. The given solutions are consistent and also compatible with various BI tools.
– A corporation suffers a great deal from data loss. Every 11 seconds, a firm's data is attacked, according to a survey, and during this time, the data of the company is extremely susceptible. Tools for preventing data loss aid in minimizing losses and safeguarding sensitive information.
– According to the survey, insiders are responsible for 20% of data loss, which damages businesses' reputations and results in long-term costs. DLP assists in securing the company's intellectual property and enables them to maintain regulatory compliance. DLP systems make guarantee that confidential or classified data belonging to your business is not misplaced, handled carelessly, or accessed by unauthorized persons.

What qualities should data loss prevention software have?
---
– We looked at the data loss protection tool market and evaluated the available choices using the following standards :
– A detection system that can cooperate with firewalls and access rights managers to prevent data theft
– Scanning and logging of email attachments
– HIPAA, GDPR, SOX, and PCI DSS use suitability
– Variable controls to provide more thorough oversight of PII use
– Endpoint identification for data transfer sources and destinations
– A risk-free evaluation with a free trial or money-back promise
– A trade-off between the price and the delivered functionality is value for money.

Best Tools for Preventing Data Loss
---
1. CoSoSys Endpoint Protector
– Endpoint Protector, a tool for preventing data loss
Cybersecurity Excellence Awards, Inc., source of the photo
For midsized to business customers, Endpoint Protector works best.
– A data loss prevention tool called Endpoint Protector by CoSoSys can find, watch over, and safeguard your critical data. It is a cutting-edge multi-OS utility for preventing data loss. It guarantees adherence to regulations. The data security solution from Endpoint Protector is used in a variety of sectors, including healthcare, education, finance, manufacturing, and media.
– It has options for movable gadgets. For these gadgets and programs, such as Outlook, Dropbox, Skype, etc., it can carry out content inspection and contextual knowledge scanning. It is a cloud service that is accessible. For devices running Windows and Mac operating systems, it offers a stronger encryption level.
2. The Symantec DLP Data Loss Prevention Tool
– Best for large companies.
– Your sensitive data will be completely protected by the Symantec Data Loss Prevention Tool. By doing this, compliance concerns and data breaches will be reduced. Your sensitive data will be completely protected by your Symantec Data Loss Prevention Tool.
– This will separate all potential data breaches and compliance issues for your data. This tool ensures proper control over your data by giving it full visibility. It continuously scans the data to look for any policy infractions and unusual user activity. It will continuously check all control points for policy violations and dangerous user behavior. To stop data leakage, it may block, quarantine, and notify in real-time.
– Features :
– With the help of Symantec Data Loss Prevention Tool's automatic incident remediation workflows and one-click Smart Responses, you can react rapidly and effectively in the case of a significant data loss.
– It offers freedom to fine-tune regulations so that you are prepared to strike a balance between security and productivity.
– Visibility and control over the data that is stored at rest or in cloud applications can be provided.
– Information-focused analytics are provided. This feature makes it possible to identify malicious users and give priority to risky activity, which makes it much easier to manage and respond to issues.
– Conclusion : The Symantec Data Loss Prevention Tool might be a platform with knowledge discovery, monitoring, and protection features for a variety of regulations like GDPR, PCI, HIPAA, and SOX. It offers danger prediction, data security, and app restriction together with threat defense.
– You will receive a quote with price information. For one license, the Symantec DLP Enterprise suite can run you around $72.99.
3. McAfee Data Loss Prevention Tool
– Ideal for medium-sized to large organizations.
– Data loss protection is fully integrated into the McAfee Data Loss Prevention Tool package. Information in the cloud, on the network, and at endpoints may all be protected. With various deployment choices, you will be equipped to handle common policies and streamline incident procedures.
– Features :
– Through capture technology, the McAfee Data Loss Prevention Tool offers visibility.
– You will be able to see how the information is being used and how it is being leaked as a result.
– To identify and categories data, it offers a greater data categorization feature.
– When data transmissions violate policies, it can block, quarantine, notify, or prevent them.
– Conclusion : The centralized Incident Management and Reporting will be provided by the McAfee Data Loss Prevention Tool. McAfee Data Loss Prevention Tool will synchronize your on-premises and cloud Data Loss Prevention Tool rules.
– Price : For further information on price, request a quote.
4. Data Loss Prevention Tool for Forcepoint
– Ideal for medium-sized to big corporations, businesses, and organizations.
– Data security is offered individually and adaptively via the Forcepoint Data Loss Prevention Tool. You will be able to prevent only the actions you need to in order to increase productivity. This will guarantee GDPR, CCPA, and other regulatory compliance in more than 80 countries. As a result, data breaches will automatically be avoided.
– To access and manage all of your data, Forcepoint Data Loss Prevention Tool provides a sizable predefined policy library. This technology effectively safeguards your company's PII and PHI, financial information, trade secrets, MasterCard information, etc. Both structured and unstructured kinds of intellectual property tracking are possible.
– Features :
– The Drip DLP, Native remediation, thorough data discovery, and OCR features of the Forcepoint Data Loss Prevention Tool are available for data protection.
– Native behavioral analytics, risk-adaptive security, and risk-based policy enforcement are all features it can offer.
– Despite user devices being off-network, Forcepoint Data Loss Prevention Tool provides tools to stop sluggish data theft.
– It has flexible database options.
– Conclusion : The Forcepoint Data Loss Prevention Tool is simple to use and may safeguard your data wherever it is. You will be able to focus on what matters because it has decreased the volume of alerts, false positives, and alarms.
– You can request a free trial and receive a price for the cost. Forcepoint DLP Suite (IP Protection) costs $48.99 for a one-year membership for one user, according to reviews.
5. Data Loss Prevention Tool by SecureTrust
– Best for companies in all industries and those with little DLP experience.
– Data at rest, in motion, and in use can be found, monitored, and secured with SecureTrust Data Loss Prevention Tool. The device will assure regulatory compliance and stop exfiltration. More than 70 pre-set policy settings and risk categories are available. They can be turned on or off.
– All web-based correspondence and attachments can be examined by SecureTrust Data Loss Prevention Tool for contraventions of the organization's governance, compliance, and acceptable-use policies.
– Features :
– It offers tools for automatically blocking HTTP, HTTPS, and FTP traffic that doesn't adhere to compliance standards.
– If email correspondence and attachments are found to be in violation of compliance, it will automatically offer encryption, blocking, quarantine, or self-compliance possibilities.
– Security teams can find critical material with the use of its Intelligent Content Control Engine. It will make it possible for security teams to concentrate on efforts involving certain people and systems and put the right safeguards in place.
– The capabilities of Advanced Content Control, Investigation Management, and Real-Time identity match are offered by SecureTrust Data Loss Prevention Tool.
– In conclusion, SecureTrust Data Loss Prevention Tool will give you total visibility into all outside attacks and insider danger. It includes a dashboard that is quite customizable.
– Price: For further information on price, request a quote.
Conclusion
---
That's all about the Data Leakage Prevention Tools. After reading this essay, I hope you found it enjoyable and learned something new. We have learned what is Data Leakage Prevention, why do organizations use DLP, qualities of data leakage prevention software, best tools for preventing data loss.