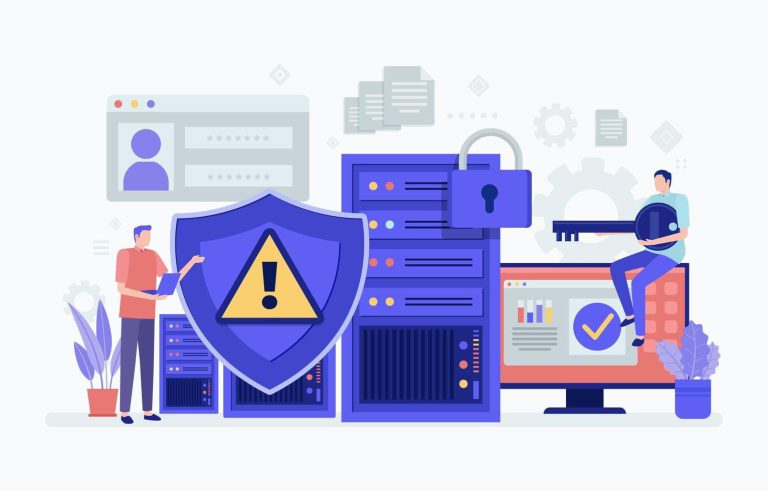 Best Cyber Security Services In UAE
Eshield IT Services: Cyber Security Company in Dubai, UAE helps in Safeguarding Your Business with Comprehensive Cybersecurity Services & Solutions Eshield IT Services is a leading provider of cybersecurity solutions. We specialize in assisting clients in implementing robust security measures to protect their businesses and organizations from the ever-evolving threat of cyber attacks. Our range of Cyber Security Services encompasses various critical areas, including: Security and Compliance Services: We assist you in achieving and maintaining compliance with industry standards, such as ISO27001 Implementation & Certification, to ensure your business adheres to the highest security and data protection practices. We are the best security companies in Dubai, also we are the top 10 security companies in UAE. Our cyber security consulting services also include PCI compliance consulting services Abu Dhabi information security standards.
Data Privacy: Our team helps safeguard your sensitive information, ensuring data privacy measures are in place to mitigate the risk of unauthorized access or data breaches.
Malware Analysis: With our expertise in malware analysis, we identify and analyze malicious software to promptly respond and mitigate any potential threats.
Penetration Testing: Our skilled professionals conduct rigorous penetration testing exercises to identify vulnerabilities within your systems, networks, and applications, enabling you to address them before they can be exploited by cybercriminals.
Vulnerability Assessments: Through comprehensive vulnerability assessments, we uncover potential weaknesses in your infrastructure and provide recommendations to enhance your security posture.
Cloud Security: We offer tailored cloud security solutions, ensuring your cloud-based assets and data are protected against unauthorized access, data leakage, and other cloud-specific threats.
Threat Hunting and Digital Forensics: Our advanced threat hunting techniques and digital forensics capabilities enable us to proactively detect and respond to threats, minimizing the impact on your business operations.
At Eshield IT Services, our primary goal is to safeguard sensitive information, prevent unauthorized access, and ensure compliance with industry regulations. In an era of increasing cyber threats, investing in comprehensive IT security services has become crucial for businesses to protect their valuable assets and sensitive data.
With our expertise and commitment to excellence, Eshield IT Services is your ideal partner for comprehensive cybersecurity solutions tailored to your business needs. We are dedicated to providing you with the peace of mind you deserve while enabling you to focus on driving your business forward.
Protecting Your Digital Assets and Enabling Business Growth…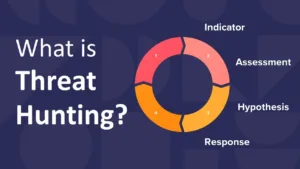 Threat Hunting is the proactive search for indicators of compromise (IOCs) on a computer network or system. It involves using a combination of tools, techniques, and human expertise to identify and investigate potential security threats that have not been detected by automated security systems. The goal of threat hunting is to identify and respond to advanced persistent threats (APTs) and other malicious activity before they can cause significant damage. It involves analyzing network traffic, system logs, and other data sources to identify patterns of behavior that may indicate a security breach.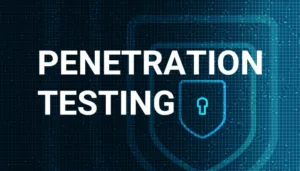 Penetration Testing is a method of evaluating the security of a computer system, network, or web application by simulating an attack from a malicious attacker. It is typically performed by a team of security experts who use a variety of techniques to identify vulnerabilities and weaknesses in the system. These vulnerabilities can include unpatched software, misconfigured network devices, weak passwords, and other issues that could be exploited by an attacker.There are different types of penetration testing -[ Black box testing, White box testing, Gray box testing ].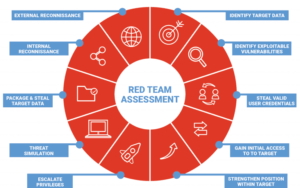 Red Team Assessments are a form of simulated attack that aims to evaluate an organization's security posture by simulating a real-world attack from a sophisticated and determined adversary. A red team is a group of security experts who use a variety of techniques, including social engineering, physical penetration testing, and network and application attacks, to test an organization's defenses. The assessments are usually tailored to the specific threats facing the organization, and can include both technical and non-technical elements.
Eshield It Services is the one of the most favored It Security companies in UAE because in this era almost every form of business is online-based and we helps companies in protecting their sensitive information such as customer data, financial transactions, and proprietary information. Our Cyber security services measures help to ensure that systems and networks are secure and that they remain available for legitimate use. A cyber attack or other security incident can disrupt business operations and cause significant financial losses.
Many businesses are subject to various industry regulations and standards that require certain cybersecurity measures to be in place. For example, businesses that handle personal data may be subject to GDPR, HIPAA. Non-compliance can result in significant fines and damage to reputation.
A data breach can be a huge blow to a company's reputation. It's important to have cyber security measures in place to prevent a data breach from happening, as well as a incident response plan to minimize the damage if it does occur.
We are born with the idea of providing complete Security and compliance services and solutions under one umbrella to our esteemed clients. We started with the strong team of professional having decades of experience in Information Security domain with the Consulting, Banking, Retail, Education and Government Sector Clients. We are the top cyber security service provider in Abu Dhabi. Our cyber security consulting services clients range from multiple section and fields of the industry. Our Services also include cyber security resilience services
Our Clients are based of countries like United Arab Emirates(Dubai, Abu Dhabi, Sharjah, Ajman), KSA Kingdom of Saudi Arabia, Bahrain, Oman, Qatar, Kuwait and Egypt.
Our team has professionals which are highly qualified and certified. Most of our team members have done Masters in Information Security and are having Computer Science and Engineering Background. Team also holds various recognitions and ISO certification like CISSP,CISM,CRISC,CISA,CDPSE,OSCP,ISO27001,ISO27701,ISO22301,CCSK,CCSP,CEH.
We understand your requirement and provide quality works.