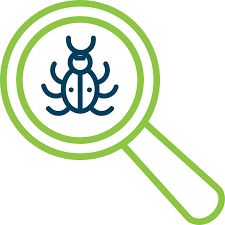 We handle all of your threat hunting and security needs. Let us remove the stress from your hunting down bugs – so you can enjoy it!
Don't move, We'll Handle threat hunting
It mostly based on indicators of attack and the attacker's tactics, techniques, and procedures (TTP).
It is primarily based on IOCs (Indicators of Compromise), whose approach is triggered. It is used for data retention .
Situational or entity driven
These generally focuses on high-risk/high-value entities such as sensitive data or critical computing resources.
The process of threat hunting is easy!
Tell us exactly what you need
We will collect all the information given about the environment and raises hypotheses about potential threats.
We'll plan the perfect move for you
Next, we chooses a process that is best fitted for your further investigation.
Now that we have chalked out a plan, it's only matter of time we find out threat.