Eshield IT Services is among the top Cybersecurity companies in UAE. We provide the best cyber security consulting services in Dubai. we also rank as one of the top 10 security companies in UAE. Our cyber security services include ISO certification in UAE, PCI DSS certification in UAE, UAE Data Protection Law, Abu Dhabi information security standards.
Information Security Regulation (ISR) Regulates Information Security laws and regulations in UAE. The goal of the Information Security Regulation is to establish standards to all Dubai Government Entities. Thus, it maintains the continuation of important business processes and to minimizing information security-related risks and damages by preventing and/or mitigating information security incidents. Moreover, it aims to ensure an adequate level of confidentiality, integrity, and availability for information handled by Dubai Government Entities.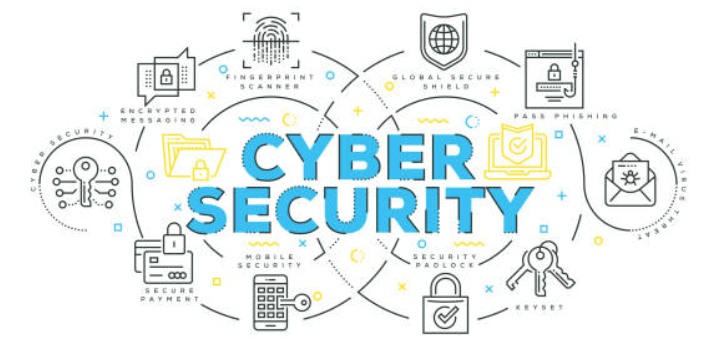 Eshield Provides a wide range of services to our clients in the Middle East including but not limited to:
To align and direct national cybersecurity efforts by cybersecurity companies in UAE, the UAE Government established the National Electronic Security Authority (NESA). NESA's primary objective is to enhance national cybersecurity and safeguard our information and communications infrastructure. As part of this mandate, NESA developed the UAE Information Assurance (IA) Standards. Moreover, these standards aim to provide clear requirements for elevating the minimum level of IA across all relevant entities in the UAE. NESA develops and implements information security standards, policies, and guidelines that all entities in the UAE must adhere to in order to maintain compliance with the regulations. It is mandatory for all businesses, government agencies, and service providers operating in the UAE, and involves implementing a range of technical and organizational security measures to ensure the confidentiality, integrity, and availability of information. By complying, entities in the UAE can ensure the security of their operations, protect against cyber threats, and maintain the trust of their customers and stakeholders. Reference

Abu Dhabi Information Security Standards:

The Department of Health (DOH) has established the Abu Dhabi Healthcare Information and Cyber Security (ADHICS UAE) Standard as a strategic initiative. This initiative aligns with DOH's vision and Federal/National mandates, which have been endorsed by DOH's Executive Committee. Also, the provisions of this Standard are in harmony with international healthcare industry standards for Information Security. Reference

The Personal Data Protection Law, Federal Decree-Law No. 45 of 2021 regarding the Protection of Personal Data, establishes an integrated framework. This framework ensures the confidentiality of information and protects individuals' privacy in the UAE. It also provides proper governance for data management and protection. Furthermore, it defines the rights and duties of all parties involved in data handling.The United Arab Emirates (UAE) recognizes the importance of safeguarding individuals' privacy and has enacted comprehensive legislation known as the UAE Data Protection Law. This article aims to provide an overview of the UAE Data Protection Law, its key provisions, and the implications it has on businesses and individuals operating within the country. Reference

ADHICS:
The Department of Health (DOH) established the Abu Dhabi Healthcare Information and Cyber Security (ADHICS) Standard. The ADHICS is a strategic effort endorsed by the Department of Health's Executive Committee to fulfil the Department's vision and government mandates. The ADHIS adheres to industry and international information security standards. It is intended to supplement the government's Health Information Exchange (HIE) projects, which aim to increase security and public confidence. The implementation of ADHICS by DOH-regulated healthcare entities would increase data privacy and security in the Abu Dhabi health sector. Eshield is one of the best cyber security company in UAE we provide the service of ADHICS Compliance in UAE.
Our services include assessment and support services by ISO consultants in UAE which adds use to the top 10 security companies in UAE .
Unlock the possibilities today! Explore our wide range of services and get in touch with us at Contact us or email us at

[email protected]

to discover how we can cater to your needs.