It is the leading international standard focused on information security, published by the International Organization for Standardization (ISO), in partnership with the International Electrotechnical Commission (IEC). Both are leading international organizations that develop international standards.
When it comes to Information Security Management Systems, ISO 27001 is the most preferred standard for ensuring risk management and other security services (ISMS). ISMS are a set of organized approaches and frameworks designed to ensure that a company's sensitive information is kept secure and safe. A strong ISMS can keep information assets secure in organizations of all sizes and shapes.
Three security objectives
There are 3 basic goals of ISO 27001:
Confidentiality: only authorized persons have the right to access information.
Integrity: only authorized persons can change the information.
Availability: the information must be accessible to authorized persons whenever it is needed.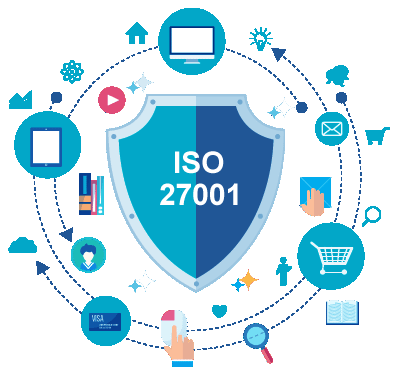 An organization should comply to achieve the following:
Boost your attack resistance

Reduce expenditures for information security

Provides a centralized framework for risk management strategies.

Differentiates itself from competitors in the market
Value for every penny spent

The procedure meets global standards.

Risk strategy business enabler framework

We prioritize service quality and customer satisfaction.

Highly qualified and experienced team with extensive knowledge of the ISMS Standard

Extensive practical knowledge and understanding of information security systems
At eShield IT Services, we ensure to help you get compliance with ISMS.