In this essay, we'll go into the fascinating issue of GDPR Data Privacy Implementation.
But first, let's have a look at what the GDPR Data Privacy Implementation actually entails!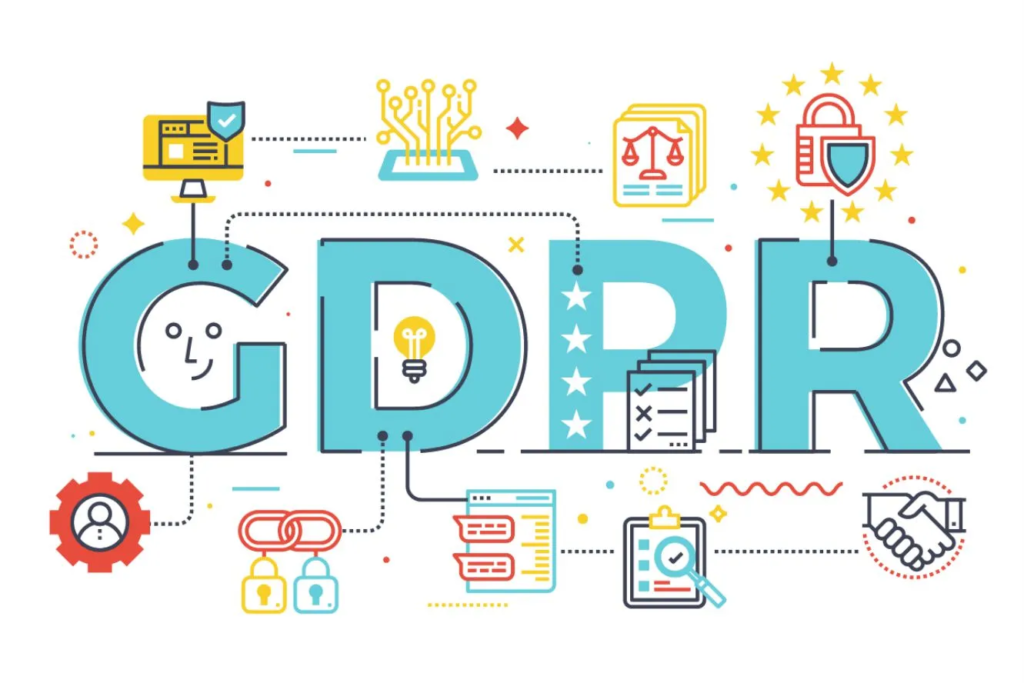 Defining the GDPR
---
GDPR stands for the General Data Protection Regulation of the European Union (EU).
GDPR is utilized to build and strengthen the EU's present data protection system.
It is a series of rules aimed at giving EU people greater control over their personal data.
GDPR applies to all enterprises that operate within the EU, as well as those that provide goods or services to businesses or customers in the EU.
Principles of GDPR
---
The principles of the General Data Protection Regulation are as follows :
Whether the data subject has granted his or her permission to the processing of his or her personal information.
Should meet a data subject's duties and perform tasks at the data subject's request. They involve in the process of entering into a contract.
They adhere to the legal requirements of a data controller.
They safeguard a data subject's rights.
They carry out a duty in the public interest or with official authorization.
The interests of data subjects take precedence over legitimate interests.
Implementation
---
Preparing the project
To apply the GDPR, we must first prepare a project plan.
We need to incorporate the appropriate stakeholders in our GDPR initiative.
We should be able to conduct a readiness assessment to determine what tasks we are capable of performing.
Defining Documents like Data Policy
Should be able to build an internal personal data protection policy.
When necessary, top-level policies such as the Data Retention Policy should be able to be created.
Employees should be made aware of the GDPR's requirements.
Should be able to choose a Data Protection Officer for its project, and the decision should be documented.
If necessary, should be able to appoint a Data Protection Officer who can contact with the Supervisory Authority by mentioning their name.
Inventory for Processing Activities
We should start by making a list of the processing actions and double-checking for mapping reasons.
Check to see if your company has released the data subjects' privacy notices.
Approach For Managing Data Subjects
Establishing a legal basis for the processing purpose should be used to implement data subject rights.
It has the ability to give consent and seek access.
The company must keep track of any requests for data subject rights.
Implementing Data Protection Impact Assessment
This data protection impact assessment (DPIA) should be performed whenever a new project, update to the information systems, or a product is being developed.
Securing the Personal Data Transfers
Should put in place the necessary technological and organizational safeguards to secure the personal data of data subjects.
When we start and create new processes and systems, we should think about security and privacy.
Handling Data Breaches
We need to build up procedures for detecting and dealing with personal data breaches.
Whenever there is a personal data breach, we should prepare notifications for the data subjects, Supervisory Authority, and data subjects, if applicable.
Conclusion
---
That's all about the GDPR Data Privacy Implementation. After reading this essay, I hope you enjoyed it and learned something new. We learned about GDPR, its principles, and how the General Data Protection Regulation Data Privacy Implementation works.