In this article we will be diving deep about this interesting topic Making Career In Cyber Security.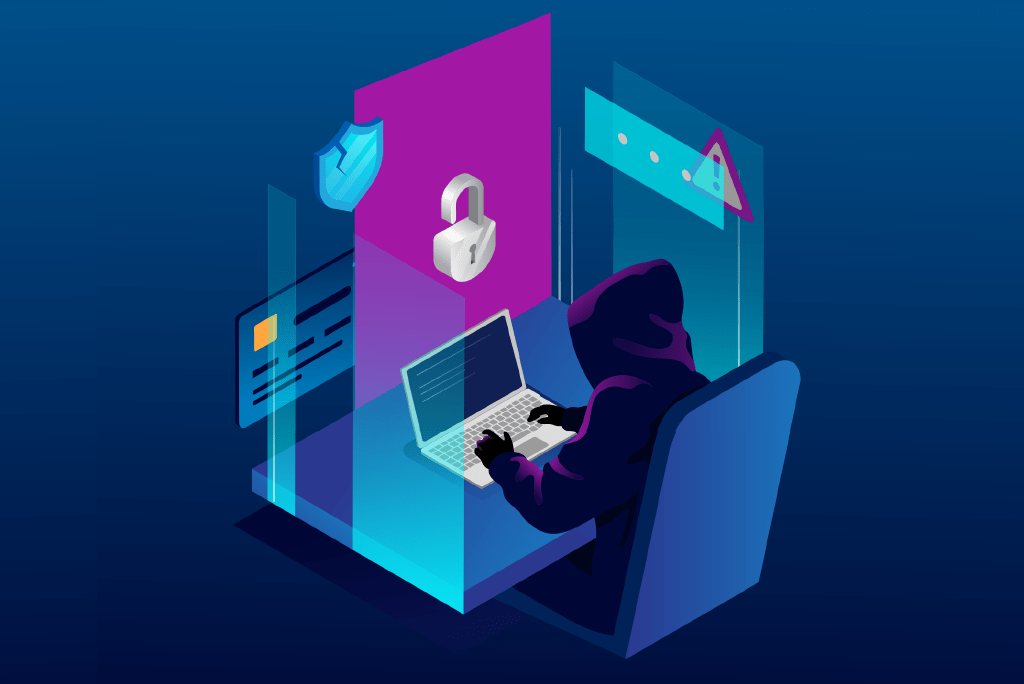 Now, let us see what it means !

Cyber Security
– Protecting systems and networks from cyberattacks is known as cybersecurity.
– Many businesses, financial institutions, and governmental bodies are now looking forward to safeguarding their data from hackers and thieves. Engineers, pen testers, security testers, and other experts must manage these threats to stop them.

Why Is Cybersecurity So Crucial ?
– Cybersecurity is crucial for a variety of industries, including government agencies, small and mid-sized businesses, as well as individuals. But why do you believe that security is so crucial?
– The days of having only basic firewalls and antivirus software are long gone. Cyberthreats can affect your business at any level. In order to prevent simple scams like phishing, ransomware assaults, or other malware aimed to steal intellectual property or personal data, educate your personnel about them.
– Your firm cannot defend itself against data breach operations without the assistance of cybersecurity risk, which is rising.
– Therefore, a growth in work opportunities is closely correlated with all of these things. Let's look at some of the often asked questions that cybersecurity aspirants have before we get to the main point.

Do I Fit the Bill for Cyber Security?
– Before Starting a Career in Cybersecurity
– Ask yourself the following questions.
1. Do I possess any certificates in the subject of cybersecurity?
2. How do you establish a cybersecurity business?
3. What qualifications would I require for a job in computer security?
4. How will I obtain experience in this field?
5. Do IT security positions need a lot of travel?
6. Exist any prospects for entry-level or internship work?
7. How are the chances for career advancement?

I'll try to address the majority of the questions in the article, such as how to start with cybersecurity, skills, and career prospects, but some will rely on your objectives and the hiring needs in your area.

How do I launch a cybersecurity career?

In order to begin with cybersecurity, one must comprehend the following :

Prerequisites for cyber security generally include :

– Computer science or a related topic as a bachelor's degree.
– understanding of firewalls and the different types of endpoint security.
– An extra advantage is having knowledge of C++, Java, Node, Python, Ruby, Go, or Power Shell.
– The ability to often work under pressure and in a fast-paced environment.
– Excellent problem-solving abilities and the ability to pay attention to detail.
– Knowledge of current hacker techniques and trends in cyber security.

Note : Different organizations may have different pre-requisites.

The Top Qualifications for Jobs in Cybersecurity
– Skills for Solving Issues
– Technical Skills Platform-Specific Security Knowledge
– Basic Cyber Forensics Skills: Attention to Detail
– An interest in learning about and understanding hacking
– The capacity to take initiative and make judgments with confidence in order to perform well under pressure and fulfil deadlines
– To be capable of managing their own time and being well-organized
– The capacity for original thought and creative work
– Strong communication abilities and the capacity to change communication strategies to accommodate various audiences
– To comprehend well confidentiality issues and associated laws
– Curiosity and a strong interest in the IT industry

Careers in Cybersecurity
Given the size of the subject, there are numerous career opportunities in cybersecurity. While cybersecurity job titles may differ from firm to company, the following are some typical positions :

– For smaller organizations, a generalist in cybersecurity is a master of all trades.
– Network security engineers are in charge of overseeing their company's network security, including firewalls, routers, and VPNs. They frequently exist in larger businesses.
– Engineering security for cloud-based platforms is the primary responsibility of this position.
– Specialists in application security use a combination of hardware and software skills to defend applications against threats.
– Engineers that specialize in identity and access management are primarily concerned with digital identities within organizations to ensure proper system access levels and prevent unwanted use.
– Security architects are responsible for planning, constructing, and overseeing a company's implementation of network and computer security.
– Penetration tester: People who are paid to ethically break into software systems to find weaknesses are known as penetration testers.
– Analysts who specialize in malware and forensics are those who dig up the malware.
– Analysts who respond to security breaches of all kinds are responsible for containing the damage.
– Cryptographer: To protect business privacy, people are involved in encrypting sensitive data here.
– Educates staff members on security procedures.
– Engineers in cybersecurity create, design, and implement network defenses against cyberthreats.

There are still more! A minimum of one or more cybersecurity certifications are necessary for almost all of these occupations.

You might work in the following sectors as a cybersecurity professional :

– Banking Sector – The banking industry constantly operates in a highly regulated environment, and cybercriminals are a common concern.
– Federal Government – The US government invests roughly $28 billion on cybersecurity each year. In the USA, all security personnel are required to pass DoD 8570/8140-approved cybersecurity certification courses.
– Cybersecurity Law – To deal with liabilities brought on by breaches, attorneys might focus on information security.
– Utilities – Since a hacker may turn off the power to a water treatment facility or a gas refinery, utilities like our country's water, energy, and power utilities require cybersecurity experts.

Pay-scale
The salaries are also something to be happy about because cybersecurity has a strong pay scale! We've listed below average earnings for several nations :

– £50,000 to £80,000 is the typical annual wage in the UK.
– US average annual salary: $75,000 to $120,000
– Canadian dollars between 80,000 and 150,000.
– Australia's typical yearly wage is between $75,000 and $135,000.
– India's average yearly wage is 608,750 rupees.

Conclusion
That's all about making career in cyber security. After reading this essay, I hope you found it enjoyable and learned something new. We have learned what is cyber security, why it so crucial, launching career in cyber security, qualifications required in this field, pay-scale, fields relevant to cyber security.