Developed by the American Institute of CPAs (AICPA), SOC 2 defines criteria for managing customer data based on five "trust service principles"—security, availability, processing integrity, confidentiality, and privacy. The AICPA governs SOC 2 audits, which must be done by an external auditor from a certified CPA firm in order to get an official certification. To ensure neutrality, the CPA should specialize in information security and be fully independent of the organization being audited. To assist with audit preparation, CPA firms can hire a non-CPA consultant with relevant information security skills. The final report, however, must be provided by a CPA.
SOC 2 compliance shows that your organization has suitable controls in place to oversee information security in your environment. A SOC 2 is more reliable than your word because it is an independent audit completed by a third-party CPA firm.
Each organization's SOC 2 report is unique. Each designs its own controls to comply with one or more of the trust principles in accordance with its business practices. These internal reports inform you (along with regulators, business partners, suppliers, and others) about how your service provider manages data.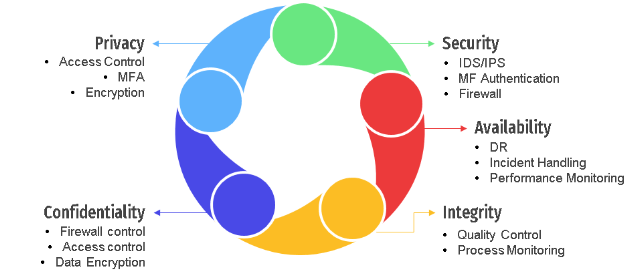 There are two types of SOC Audit
Type I specifies a vendor's systems and whether or not their design meets applicable trust principles.
Type II describes the systems' operational efficacy.
Final Report
Once the testing procedure is completed, you will receive a report detailing the auditor's findings, albeit the wording in these reports can be difficult to understand. It is vital to thoroughly read the report and comprehend the many types of opinions, paying special attention to the service organization's controls that may affect your company's security.
Unqualified – To meet the given control objectives (SOC 1) or TSC (unqualified opinion), controls were developed successfully (Type I) or designed and functioning effectively (Type II) (SOC 2).
Qualified View – Although the auditor is unable to reach an unqualified conclusion, the qualified findings do not justify a negative opinion. One or more control goals (SOC 1) or TSC goals (SOC 2) were not reached satisfactorily.
Adverse Opinion – Testing exceptions are numerous and ubiquitous, and controls are frequently designed and/or executed ineffectively.
Disclaimer Opinion – The auditor is unable to issue an official opinion since the relevant evidence was not obtained.
SOC reporting is a detailed, repeatable reporting technique that helps service organizations and user entity stakeholders create confidence and transparency. Businesses can reduce upfront compliance costs while ensuring contractual commitments are met by proactively identifying and minimizing risk.
Our services include consulting, assessment, and support services.
Please visit our Services page for a full range of services offered, and for more info: Contact us